Treatment
BOTOX is used for both aesthetic and therapeutic treatments. 
A combination of factors can cause facial lines. It's not just about the cellular changes that may occur, or reduction of collagen, or damage caused by free radicals from the sun and the environment.
Repeated muscle contractions from frowning, squinting, or raising eyebrows cause skin to furrow and fold, gradually resulting in the formation of facial lines. BOTOX  works beneath the surface and temporarily reduces the underlying muscle activity that causes moderate to severe frown lines, crow's feet and forehead lines in adults – to help them look visibly smoother.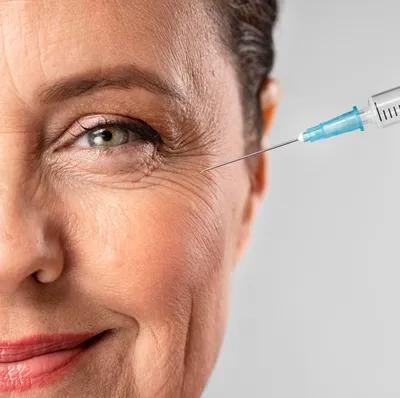 Why is Botox given?
Botox is given to 
Smoothen forheadlines, Migrane
Crows feet
Drooping Lips
Flairing of nostrils
Wrinkles around mouth 
Hyperhydrosis
Bruxism (Heavy Masseter)
What are the steps of a botulinum toxin injections?
The treatment starts with 
Numbing 
Marking 
Injections