If aging, acne or too much time in the sun has left your face with blotches, scars,  wrinkle lines, laser skin resurfacing may help your ook younger and healthier.
Laser skin resurfacing removes skin layer by layer with precision. The new skin cells that form during healing give the skin a tighter, younger looking surface. The procedure can be done alone or with other cosmetic surgeries on the face.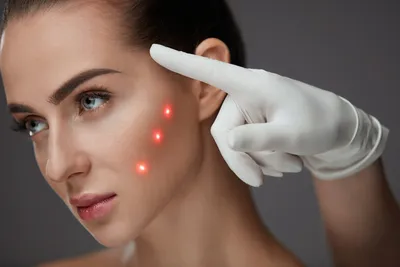 Types of Laser
Ablative Laser 
Non-Ablative Laser
Solid Laser
Gas Laser
Liquid Laser
Semiconductor Laser
Laser Procedure
Laser resurfacing as an outpatient procedure. Your care team will numb skin with medication. For extensive resurfacing, such as treatment to your whole face, you might be sedated.
During ablative laser resurfacing, an intense beam of light energy (laser) is directed at your skin. The laser beam destroys the outer layer of skin (epidermis). At the same time, the laser heats the underlying skin (dermis), which stimulates collagen production over time, resulting in better skin tone and texture. Ablative laser resurfacing typically takes between 30 minutes and two hours, depending on the technique used and the size of the area treated.
If you're undergoing nonwounding laser or nonablative laser treatment, a series of treatments is typically scheduled over the course of weeks or months.