Treatment
A thread facelift is a convenient, less invasive alternative to traditional facelifts, designed for people experiencing early signs of aging, such as minor facial sagging. This innovative facelift procedure can be performed in just one or two hours, often without anesthesia. During a thread facelift, the cosmetic surgeon inserts thin threads into the face through tiny incisions made in the targeted area. These threads attach to the skin tissue and are then pulled back to lift and smooth the face. Almost immediately, treated areas will be raised slightly, eliminating sagging and giving patients a rejuvenated appearance. Because patients usually remain fully conscious during the procedure, they can approve the look of their thread lift while the surgeon works. Once the threads are knotted, they become hidden within the skin itself, and any scarring that results will be virtually invisible.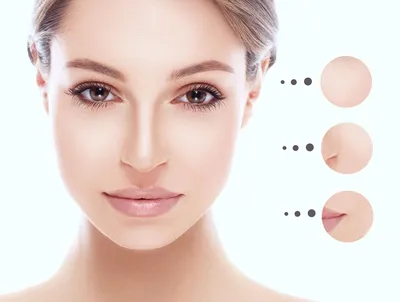 Where can you have a thread lift?
Thread lifts are considered as non-invasive facelifts generally; therefore, some common areas for the procedure to be done are:
  Lower face area and jawline
  Mid-face and cheek area
  Peri-ocular area (eye area)
  Neck area
However, thread lifts can also be extended to the body for areas that tend to show significant sagging, such as:
  The inner thighs
  The inner armpits
  The butt
Some of the most popular areas for most patients include;
 neck thread lift
nose thread lift
lip thread lift
brow thread lift
eye thread lift
thread butt lift
Procedure for Threadlift
As most procedures should always begin, you will have a consultation with your surgeon about whether you are an appropriate candidate and all your treatment options. If your surgeon agrees that this is the best option for you, then you can move forward to the initial steps of the treatment.
Some of the main precautions prior to treatment include:
No smoking.
No drinking alcohol 48 hours before the treatment.
No make-up or creams should be applied on the day of the procedure
Types of Threadlift
Absorbable 
  Options: Polydioxanone thread (PDO), Silhouette Soft thread, and fine thread with bi-directional absorbable cone.
  Notes: POD is often referred to as a Korean Face Lift or POD Thread Lift. It is considered as the most common option nowadays.PDO is also associated with improved circulation and collagenization, which improves the texture of the skin and corrects mild wrinkling by producing new collagen.  In addition, it helps with the activation of fibroblasts, which will provide more elastin. Specifically, the effect of polydioxanone (PDO) was also found to encourage the body to create natural hyaluronic acid
        2.   Smooth/Non-absorbable 
Barbed: Bi-directional (APTOS thread,Woffles thread ) or Unidirectional (Contour thread, Silhouette lift thread) for longer sutures, cogged (for shorter sutures).
Notes: Bi-directional is less likely to move because of support from both ends, though it is not anchored. Uni-directional is easier to fix if there is asymmetry since they are anchored.
Notes: Easier to fix if there is asymmetry.It should be noted short sutures include PDO, Plain, Screw, Spiral, and Cog thread, while long sutures include APTOS, Silhouette Lift, Silhouette Soft, Woffles or Contour thread.