Thakur Village in Mumbai is home to a plethora of remarkable hair treatment in thakur village destinations, each offering their own unique approach to achieving beautiful and healthy hair. Among these exceptional establishments, Aesthetic Solution, led by the renowned Dr. Neha, stands out as a true gem. Driven by a passion for aesthetics and a commitment to excellence, Aesthetic Solution offers a comprehensive range of cutting-edge hair treatments that have garnered accolades from clients near and far. Join us as we delve into the world of Dr. Neha's hair treatments, unravelling the secrets behind her renowned expertise in Thakur Village.
Meet Dr. Neha: Your Hair Transformation Expert
At the heart of Aesthetic Solution lies Dr. Neha, a trusted name in the field of aesthetic medicine. With a profound understanding of hair biology and a keen eye for detail, Dr. Neha combines medical knowledge with an artistic touch to deliver exceptional results. Her years of experience and continuous pursuit of the latest advancements in hair treatments have earned her a reputation as one of Thakur Village's leading experts in hair restoration and rejuvenation.
Personalized Consultations: Your Hair's Unique Needs
One of the distinguishing features of Aesthetic Solution is Dr. Neha's commitment to providing personalized consultations for every client. Understanding that each individual has unique hair concerns and goals, Dr. Neha conducts a thorough assessment to determine the most suitable treatment plan. Whether you're struggling with hair loss, thinning hair, or scalp conditions, she devises a customized approach to address your specific needs, ensuring optimal results.
Advanced Hair Restoration Techniques: Regain Your Confidence
Aesthetic Solution offers a range of advanced hair restoration techniques that harness the power of medical science and technology. Dr. Neha specializes in non-surgical hair restoration options such as Platelet-Rich Plasma (PRP) therapy, which stimulates hair growth and rejuvenates the scalp. By utilizing your body's own growth factors, PRP therapy promotes natural hair regrowth, resulting in thicker, healthier hair.
Hair Rejuvenation Treatments: Revitalize Your Locks
If you're seeking to revitalize dull, damaged hair, Aesthetic Solution has a variety of hair rejuvenation treatments to suit your needs. Dr. Neha combines clinical expertise with innovative procedures such as mesotherapy and low-level laser therapy to nourish and strengthen the hair follicles, promoting healthier hair growth. These non-invasive treatments improve the overall quality and texture of your hair, giving you that enviable lustrous shine.
Comprehensive Hair Care Solutions: Beyond the Treatment
At Aesthetic Solution, the journey to achieving and maintaining beautiful hair doesn't end with the treatment alone. Dr. Neha and her team are dedicated to educating their clients on proper hair care practices and providing guidance on at-home maintenance routines. From recommending suitable hair products to offering valuable tips for optimal hair health, they ensure that you have all the tools to sustain your hair's newfound vitality.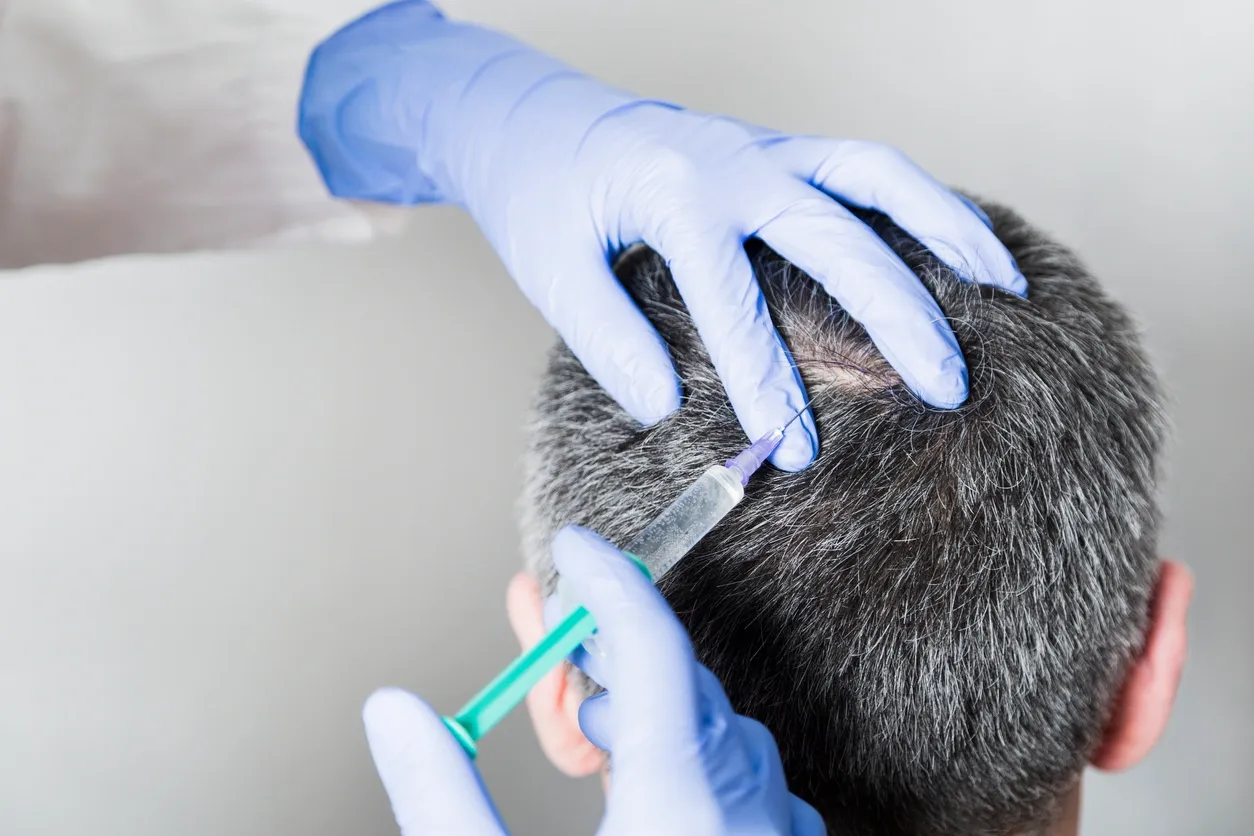 When it comes to the best hair treatments in Thakur Village, Aesthetic Solution and Dr. Neha emerge as the epitome of excellence. With their personalized approach, advanced techniques, and comprehensive solutions, they offer a transformative experience that goes beyond conventional salon services. Embark on a hair transformation journey with Dr. Neha and witness the remarkable results that have made Aesthetic Solution a trusted destination for those seeking the best in hair care in Thakur Village.